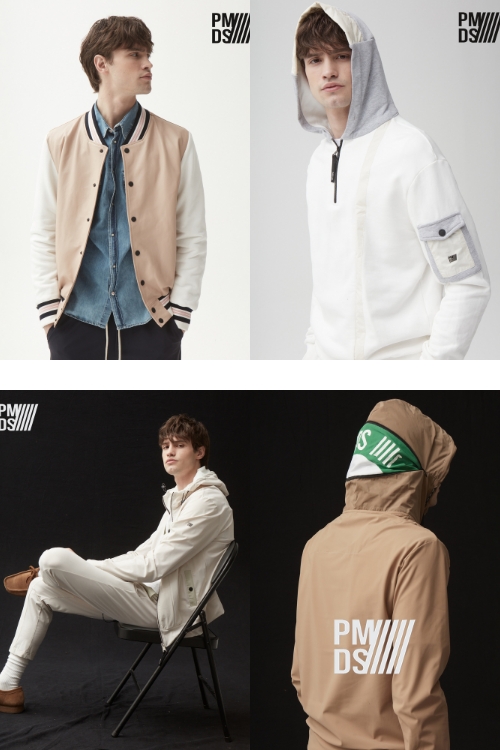 Evolve to
New Stage
By Arranging
P.M.D.S. The root of this project has evolved into a new stage by arranging denim as work suits and industrial clothing in a Sartoria style to give it a sophisticated and perfect look. There is no choice but to choose materials and fabrics such as high quality Japanese "Kurabo" and "Kuroki", Italian "CDI Italia" and other denim, plated buttons, and bonded leather woven with satin and silk. .. The wash processing, which looks radical, is processed by laser, three-dimensional processing, resin processing, etc. by experts with the latest technology.
It feels good to wear one by one
The mercerized Italian yarn T-shirts give each finished piece a brilliant and harmonious feel. The look, formed by tailoring and simple, sophisticated lines backed by the history of "Made in Naples", represents a dandy, playful neomodern-style male figure.