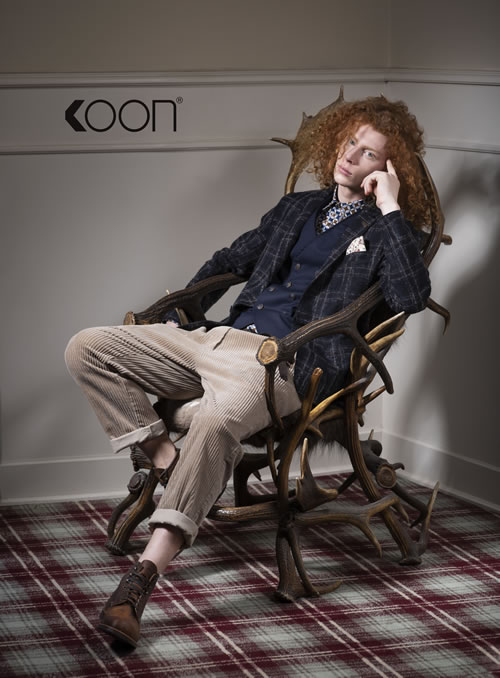 Extensive knowledge and exceptional sense of vintage
A total brand started in 2001 by GIAMA s.r.l.
The designer is Stefano Chiassai, the director of Stefano Chiassai Studio, who is involved in the design of luxury brands.
Based on the inspiration of his approximately 15,000 clothing archives he has collected so far, he presents his collection with his vast knowledge of vintage and his extraordinary flair.
KOON has a factory in Prato, an old beautiful city in Tuscany, Italy.
Prato has been active in the fabric industry for a long time, and KOON is also demonstrating the high productivity and technical capabilities it has cultivated over many years.
At our own factory, KOON closing is made by cutting, processing, and sewing by Prato craftsmen based on high skills. KOON's originality lies in the fusion of highly artistic patterns, textiles, prints, and coloring with beautiful fitting items that follow the body based on tailored technology.
Conflicting embroidery and prints are placed to relieve the tension of rugged military and work, and elegant dress items are accompanied by bold patterns and kitsch boutonniere. Achieving both free thinking and high design is the result of Stefano's creativity and Prato's long history.
Prato boasts the number one textile industry technology in the country since the 19th century, but Stefano, who felt a crisis due to the fall of the Italian textile industry, once again proved the high level of Italian textile technology to the world with his KOON project. To go.