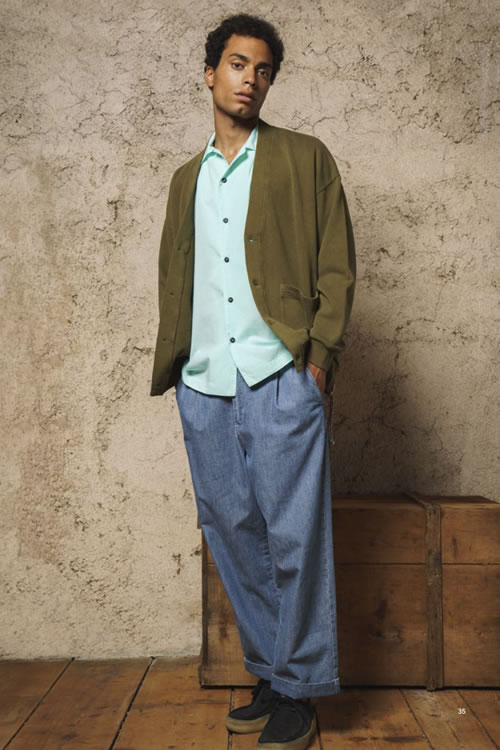 Commitment to quality,
Consideration for the environment,
Respect for the community
Concept:
『Chilometri Zero :Feelings of distance』
Kilometer zero means that all manufacturing processes are within the Veneto region of Italy.
① STYLE ② WEAVING ③ CUT ④ PRINT ⑤ SEW ⑥ WASH ⑦ IRON
The above process is manufactured at a short-distance factory within a total length of 150 KM.
The belief that is the basis of our products is our commitment to quality, consideration for the environment, and respect for the community.
・ The showroom and office is located in the Bassano area, and materials are procured, sewn, processed, and finished within a radius of 150km from there.
-Actively use ecological materials. (recycling)
-All products are dyed and washed and have a taste, and are finished products. ・ The concept of the product is work
・ Uniform Trad A compola that combines his taste with trends and street details, Italian casual.